The popular belief that new green technologies will rapidly transition away the world from fossil fuels is misinformed. It will take decades.

UN Sustainable Development Goals provide a valuable ESG (environmental, social and governance) framework to stop global warming and reduce pollution.

Historically process innovation has begun with small skid mounted units.

Optima commercializes new process technologies that are cleaner, greener and more sustainable.
Transitioning from Fossil Fuels will take Decades
Environmental, Social, and Governance (ESG) investing, UN Sustainable Development Goals, "An Inconvenient Truth" and the Green New Deal exemplify a well-intended effort to change the current energy and environmental trajectory into one that does not risk our future. To facilitate real change, Optima seeks to delineate fact from fiction on the environmental energy transition. The company also describes on how new low-cost energy processes can drive real change today.
The "New Energy Economy": An Exercise in Magical Thinking
Excerpted below are sections of "The New Energy Economy": An Exercise in Magical Thinking written by Mark P. Mills, a Senior Fellow at the Manhattan Institute. His paper exemplifies the scholarly research which debunks the prospect of a seamless and rapid transition to the new energy economy.
"A movement has been growing for decades to replace hydrocarbons, which collectively supply 84% of the world's energy. It began with the fear that we were running out of oil. That fear has since migrated to the belief that, because of climate change and other environmental concerns, society can no longer tolerate burning oil, natural gas, and coal—all of which have turned out to be abundant.

So far, wind, solar, and batteries—the favored alternatives to hydrocarbons—provide about 2% of the world's energy and 3% of America's. Nonetheless, a bold new claim has gained popularity: that we're on the cusp of a tech-driven energy revolution that not only can, but inevitably will, rapidly replace all hydrocarbons."
While Mr. Mills' opinion is not precisely Optima's, his perspective is realistic since the shift away from fossil fuels will take decades. Further, the politicization of fossil fuels has created extraordinary investment opportunities for those able to delineate sustainable fossil fuel opportunities from the most damaging fossil fuels.  Optima seeks to advance solutions and technologies which accelerate a constructive transition from dirty fuels to cleaner fuels by developing and commercializing process technologies that will advance the UN Sustainable Development Goals.
UN Sustainable Development Goals- a Valuable ESG Framework to Reduce Pollution
The mission of UN Sustainable Development Goals "provides a shared blueprint for peace and prosperity for people and the planet, now and into the future. At its heart are the 17 Sustainable Development Goals (SDGs), which are an urgent call for action by all countries – developed and developing – in a global partnership. They recognize that ending poverty and other deprivations must go hand-in-hand with strategies that improve health and education, reduce inequality, and spur economic growth – all while tackling climate change and working to preserve our oceans and forests."
Optima's team of engineers and investment bankers are focused on identifying gaps in the energy market, developing solutions to those opportunities and finding new lab or bench proven technologies and commercializing them. If new technologies or innovative applications of proven technologies can reduce emissions or the environmental footprint of any process, Optima will be advancing our mission. Optima's mission embraces UN Sustainable Development Goal #7. "Affordable and Clean Energy"
No Silver Bullet Solutions for a Rapid Radical Environmental Transition
Mark P. Mills continues "In the world of people, cars, planes, and factories, increases in consumption, speed, or carrying capacity cause hardware to expand, not shrink. The energy needed to move a ton of people, heat a ton of steel or silicon, or grow a ton of food is determined by properties of nature whose boundaries are set by laws of gravity, inertia, friction, mass, and thermodynamics—not clever software….
…[Mills' paper] highlights the physics of energy to illustrate why there is no possibility that the world is undergoing—or can undergo—a near-term transition to a "new energy economy."
Among the reasons:
Scientists have yet to discover, and entrepreneurs have yet to invent, anything as remarkable as hydrocarbons in terms of the combination of low-cost, high-energy density, stability, safety, and portability. In practical terms, this means that spending $1 million on utility-scale wind turbines, or solar panels will each, over 30 years of operation, produce about 50 million kilowatt-hours (kWh)—while an equivalent $1 million spent on a shale rig produces enough natural gas over 30 years to generate over 300 million kWh.
The annual output of Tesla's Gigafactory, the world's largest battery factory, could store three minutes' worth of annual U.S. electricity demand. It would require 1,000 years of production to make enough batteries for two days' worth of U.S. electricity demand. Meanwhile, 50–100 pounds of materials are mined, moved, and processed for every pound of battery produced."
Evolutionary Change not Revolutionary Change
A quick transition away from fossil fuels based on new green technologies is a popular misconception. The historic evolution of energy has been one of discovery, science, process development and commercialization within a largely capitalistic framework. While breakthrough and disruptive technologies like nuclear energy and electric vehicles have made great revolutionary strides, a patch work of multiple solutions including green tech and better resource management will be the likely evolutionary pathway forward. Further hindering the prospect of a new revolutionary technology are the economic cost of rapidly replacing existing infrastructure and the diversity geographical energy needs and capacities.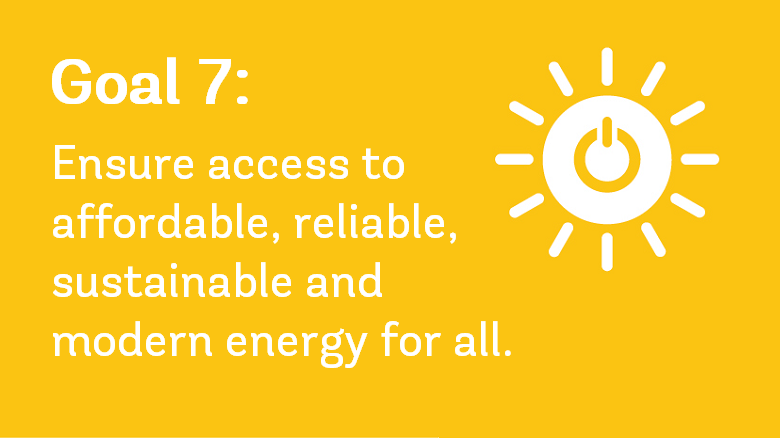 Optima's business mission falls within UN Sustainable Development Goal 7: 7A and 7B.
7.A 

"By 2030, enhance internaitonal cooperation to facilitate access to clean energy research and technology, including renewable energy, energy efficiency and advanced and cleaner fossil-fuel technology, and promote investment in energy infrastructures and clean energy technology."

7.B

"By 2030, expand infrastucture and upgrade technology for supplying modern and sustainable energy services for all in developing countries, in particular least developed countries, small island developing states, and land-locked developing countries, in accordance with thier respective programmes of support."
Optima is targeting progress today not transformational new technology years away by working to commercialize clean energy technology and cleaner fossil fuel technology to produce cheaper and cleaner energy.
Energy is a global industry and an abundance of cheaper fossil fuels are, surprisingly, located in poor or least developed countries the target of SDG 7B. By working to develop cleaner fossil fuel technologies, such as heavy oil upgrading and desulfurization, Optima is enhancing energy infrastructure with cleaner and more efficient process technologies.
Optima Process Systems, Inc.'s mission is to provide sustainable solutions which reduce environmental impact and increase energy efficiency. The historic evolution of energy has been one of discovery, science, process development and commercialization within a largely capitalistic framework. Optima innovates, develops or commercializes technologies and provides solutions which promote global sustainable development goals. Through new technology and innovative solutions, Optima will accelerate the world's transition from the old energy economy to the new energy economy.